Welcome to BES & Associates Insurance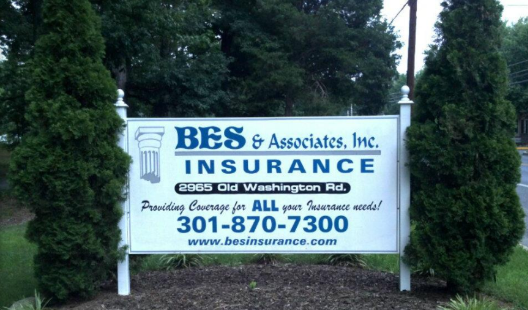 BES & Associates Insurance is an independent insurance agency headquartered in Waldorf, MD, since 1992. Our company was founded by Billie Stachura, President & Broker bringing over 35 years' experience in the feild. If you want the kind of financial protection that only a sound insurance policy can provide, we can write one that meets all your needs.
Knowing about Insurance Coverage
No matter the kind of insurance you need, you should work with an insurer who is flexible, creative, and understands your needs. You want to work with an insurance company that develops policies specific to your circumstances.
It may not be clear why you should choose one type of insurance, not another. Indeed, you may have many questions about what exactly is covered by insurance and how you or your family will receive payment should the worst happen. You should bring all your inquiries to BES & Associates Insurance. We take great pride in being a full-service firm. Our service representatives will sit down with you and gather the details of your life and what is most important in it. We will formulate an insurance policy that reflects what you own, offering maximum protection for them.
Insurance should not cripple your finances. Our team is committed to ensuring you have a plan that you can afford but will not leave you in the lurch if you ever have to use it. People purchase insurance for an extra measure of security and safety in their lives. BES & Associates Insurance is committed to helping you get the best value for your money.
Feel free to use our online rating tool for instant auto and home quotes online.